Today's borrowers are "tech savvy" and no longer satisfied with static web pages asking them to fill out a form and wait for someone to call them back. They demand customized product recommendations; competitive rates; live chat; detailed closing costs; and a fast, secure and easy-to-use application process with instant decisioning. They are looking for a customer experience that matches their lifestyle, delivering critical lending information where and when they need it.
Mortgage Vision Point of Sales system enables you to build that online customer experience just the way you want to, meeting the ever changing needs of your borrowers. This comprehensive and cost-effective state-of-the-art web portal solution allows you to deliver that experience to increase market share while differentiating yourself in the marketplace. This enhanced customer experience is vital to closing more loans.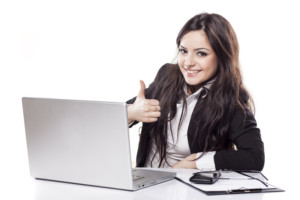 By having the borrower answer a few simple questions, you can display only those loans which match the borrower's criteria. This eliminates the possibility of the borrower applying for a product for which they don't qualify.
Secure Online Applications
MC Software's secure applications allow the borrower easily apply online.  Our intuitive navigation streamlines the interview process and collects all of the data necessary to make a lending decision.  Our product driven rules engine even allows you to present all of the pre and post application disclosures automatically.
Customer Communications Portal
With a single log-in account, your client will be able to submit an application, review saved applications and receive Loan Status information – all in a safe and secure environment.
Using MC Software's document portal allows for full document exchange with your customers.  Not only can you electronically send out your initial disclosures, but you can also allow your customers the ability to securely send documents back to you.   We even have a complete audit trail to show when documents were sent, reviewed and acknowledged.