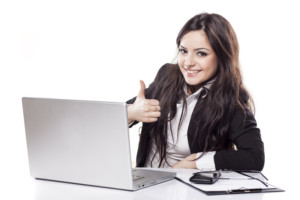 By having the borrower answer a few simple questions, you can display only those loans which match the borrower's criteria. This eliminates the possibility of the borrower applying for a product for which they don't qualify.
Secure Online Applications
MC Software's secure applications allow the borrower easily apply online.  Our intuitive navigation streamlines the interview process and collects all of the data necessary to make a lending decision.  Our product driven rules engine even allows you to present all of the pre and post application disclosures automatically.
Customer Communications Portal
With a single log-in account, your client will be able to submit an application, review saved applications and receive Loan Status information – all in a safe and secure environment.
Using MC Software's document portal allows for full document exchange with your customers.  Not only can you electronically send out your initial disclosures, but you can also allow your customers the ability to securely send documents back to you.   We even have a complete audit trail to show when documents were sent, reviewed and acknowledged.