A MODULAR, MORTGAGE SOFTWARE SOLUTION FOR ALL OF YOUR NEEDS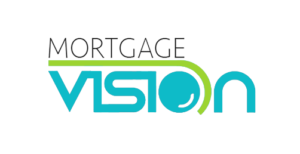 Industry leading, modular workflow software system connecting mortgage loan professionals and technology. We give you the choice to best meet your business needs. Whether you are a mortgage banker, credit union, bank or other lending institution, you can be confident that MC Software will complement the way you serve your customers and members. Ease of Use has served as the hallmark of our software while delivering a robust end-to-end loan solution
Compliance remains the cornerstone of our MC Software solution, especially in today's dynamic regulatory environment. It is paramount as a lender to select a loan software vendor with a proven 40+ year track record in vigilantly maintaining compliance with industry regulations.
Loan Origination System
Mortgage Vision LOS
Loan Origination System (LOS)
MC Software provides Loan Origination System that features: regulatory tracking, cash management, loan status, document preparation, underwriting, funding, secondary marketing, credit reporting.
Loan Servicing System
Mortgage Vision LSS
Loan Servicing System (LSS)
Comprehensive loan servicing solution includes Investor reporting, payment processing, monthly statements, escrow accounting/analysis, collection system, late notices, bankruptcy reporting, foreclosure tracking, modify audit trail and more
Point of Sale
Mortgage Vision POS
Point of Sale (POS)
Provide online customer experience just the way you want to, meeting the ever changing needs of your borrowers. Deliver that experience to increase market share while differentiating yourself in the marketplace.
Web Live Chat
Mortgage Vision Live Chat
Web Live Chat
People are now demanding the same level of "personal touch" that they receive when walking into your "brick and mortar" offices – without actually doing it.
Document Solutions
Mortgage Vision DM
Document Solutions
RemoteDocs®
from MC Software, LLC. enables you to deliver documents to anyone, anywhere, anytime using a secure, internet based document delivery system.
Business Intelligence & Data Analytics
Mortgage Vision BI & DA
Business Intelligence (BI) & Data Analytics (DA)
MortgageVision's advanced Business Intelligence and Data Analytics tools allow you to view the entirety of your financial firm's loan portfolio, providing an invaluable look into regulatory compliance and analytical trends of your business.